The Edinburgh International Book Festival programme has been announced with tickets now on sale. The festival takes place during 9-25th August 2014. Under the headline 'Let's Talk' the Edinburgh International Book Festival welcomes internationally-renowned writers and thinkers from around the world to Charlotte Square Gardens to discuss diverse topics as the two world wars, the Commonwealth, Economic Migration, Society, Identity, Culture and the Media.
Haruki Murakami makes his first trip to Edinburgh to launch the English edition of his latest novel Colorless Tsukuru Tazaki and His Years of Pilgrimage (which sold a million copies in Japan in the first week of publication). Martin Amis also makes his debut in Charlotte Square Gardens to launch his new novel The Zone of Interest. Will Self, Amy Bloom, Sarah Waters, Alan Warner, Esther Freud, John Lanchester and Nicholas Parsons will also launch brand new books at the Festival.
Nick Barley, Director of the Edinburgh International Book Festival said 'The Book Festival provides a crucial forum for dialogue, where we can listen to and learn from one another, particularly in this year of momentous events in Scotland. Our thought-provoking conversations with both authors and audiences will permeate through Charlotte Square Gardens as we welcome world-renowned writers and thinkers from many countries and cultures to Edinburgh, some for the first time in their careers. We offer a platform for emerging voices that are set to shape the world's literary stage in years to come and launch some of the most talked-about books of the year.
Highlights in order of appearance include:
Sunday 10 August 2:00pm – 3:00pm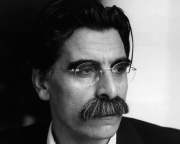 Kader Abdolah, author of The King is joined by Meena Kandasamy, author of The Gypsy Goddess in Modernity and Massacre to discuss how people's lives and traditions were affected by industrialisation.
Sunday 10 August 7:00pm – 8:15pm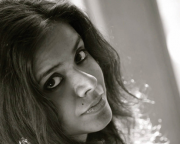 12th-14th August – various times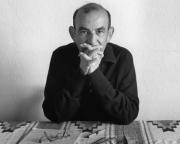 Palestinian writer and lawyer  Raja Shehadeh will be chairing a series of events on the Middle East. He will be joined by a number of the region's writers and experts to explore the region's past, present and future with discussions on the Arab uprising, Syria and what its like to live and write in the region. Features British Palestinian Selma Dabbagh and Robin Yassin Kassab
Friday 15th August 10.15-11.15am 
Neel Mukherjee and Monique Roffey discuss When Men Take Up Arms
Monday 18 August 4:00pm – 5:00pm
Rana Dasgupta discusses India in the 21st Century with John Keay.
 Mon 18 Aug 7:00pm – 8:15pm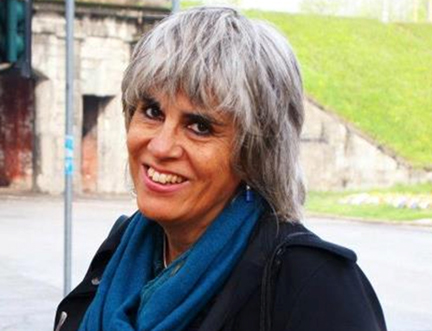 Susheila Nasta debates Economic Migration – Why has immigration been such a politically sensitive topic in Britain? And what are the benefits and challenges of welcoming migrant workers? alongside Karen Campbell and chair, Lesley Riddoch.
Wednesday 20 August 1:00pm – 2:30pm
Following an enthusiastic response to last year's Reading Workshops, a second series returns. South African writer and playwright tackles EM Forster's A Passage to India.
Full details of the programme can be found at www.edbookfest.co.uk. Tickets to all events go on sale on Tuesday 24 June 2014 online at www.edbookfest.co.uk, by phone on 0845 373 5888 or in person at the Box Office at the Roxburghe Hotel on George Street (on Tuesday 24 June only, thereafter at The Hub, Castlehill).
A number of events have already sold out including those featuring Haruki Murakami. Early booking is advisable.